Craniosacral Therapy (Cranio) is a gentle, hands-on approach that was developed by John Upledger, Osteopathic Physician. It is a way to treat the central nervous system, which includes the brain, spinal cord, and the tissues that support these vital structures. Everything that happens in the body is planned, organized, and initiated by the central nervous system. By finding, assessing, and treating asymmetries and restrictions of the craniosacral rhythm (the flow of cerebrospinal fluid), cranio has the ability to positively impact pain and dysfunction.
What does Craniosacral Therapy help with?
This technique is extremely safe and has the potential to help with a variety of symptoms and conditions including, but not limited to:
Concussions
Chronic Back & Neck Pain
Headaches & Migraines
Vertigo
Stress & Tension
Autism
Chronic Fatigue Syndrome
Post Traumatic Stress Disorder
Emotional Difficulties
Motor-Coordination
ADD/ADHD
Fibromyalgia
There are rare circumstances where this technique may not be appropriate but this will be addressed by your craniosacral therapist.
What is the Craniosacral System?
The Craniosacral System involves the development and function of the membranes and the cerebral spinal fluid between the brain and the spinal cord. The system has a rhythm that can be detected by a trained therapist through light touch. The rhythm travels throughout the body and the stress can be targeted if the rhythm is disrupted.
What will I feel during Craniosacral Therapy?
Each person has different experiences and sensations during or after treatment. The following are some of the sensations you may experience:
deep relaxation
sleepiness/fatigue
deep pulsing
pins and needles
hot/cold sensation
Treatment times may vary but are typically 25 or 60 minutes. Some patients feel improvements immediately, however, some do not for a few sessions.
The developer of Craniosacral Therapy
---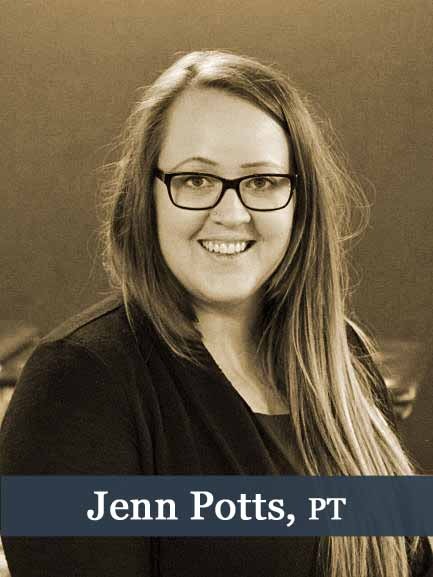 Jenn joined the Collegiate team in October of 2018 and is originally from the hub of agribusiness in Olds, Alberta. She completed her Bachelor's of Athletic and Exercise Therapy at Camosun College in the beautiful city of Victoria, British Columbia. Jenn's next leg of her education journey took her to Bendigo, Australia where she completed her Master's in Physical Therapy at La Trobe University.
She spent much of that time playing sports. It was through her participation in sports and witnessing teammates' sporting careers end due to injury that her passion for injury rehabilitation and Physiotherapy developed. Currently, in her spare time, she plays competitive women's fastball, sneaking out to the mountains to hike and kayak, and spending time with her family.
Throughout her education, she has been lucky enough to work with many athletes on various sports teams (basketball, volleyball, netball and Aussie Rules Football). Working with athletes along with pediatrics is where her passion lies. We are glad she didn't fall in love with kangaroos and traveled all the way back to Alberta to be part of team Collegiate.