Post Operative Physiotherapy
The Benefits of Physiotherapy for Post-Operative Care and Recovery
Physiotherapy is an important part of post-operative care and plays a vital role in helping patients recover from surgery. It involves the use of techniques to help reduce pain, improve mobility, and restore function. Physiotherapists use a variety of tools such as exercise, massage, heat/cold treatments, electrical stimulation, needling and ultrasound to help patients reach their goals. Postoperative rehabilitation helps patients regain strength and range of motion in the affected area while reducing pain and swelling. Physiotherapy can also help with scar management, wound healing, and psychological support during the recovery process.
How to Find the Best Physiotherapist to Help with Post-Operative Care?
After surgery, it is important to get the right post-operative care to ensure that you make a full recovery. Finding the right physiotherapist can be a daunting task, as there are many professionals out there who offer different services and treatments.
Some surgeons will have direct referral agreements with a Physiotherapy clinic nearby & it often feels like you should go to that clinic. However, similar to how when your car is damaged the insurance company has a 'recommended' repair shop, you are free to look around & go to your preferred location. The surgeons communicate readily with all Practitioners regarding their post-op care protocols & updates for follow up appointments.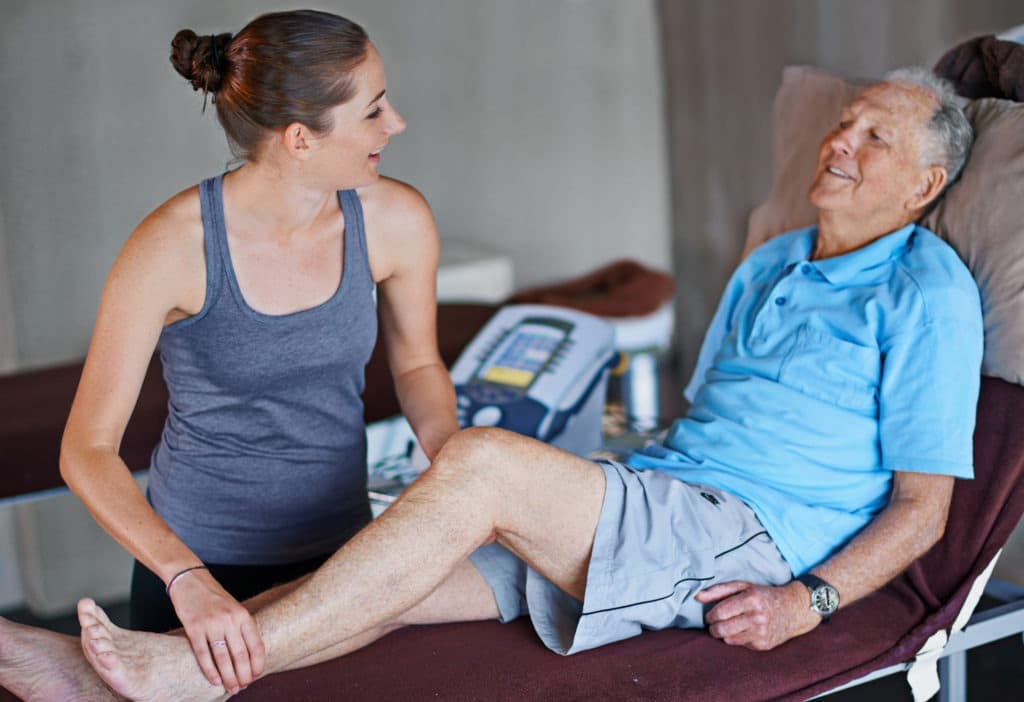 Make Sure You Get The Best Treatment
To help you find the best physiotherapist for your post-operative care, here are some tips on how to make sure you get the best treatment possible.
Look at the therapist's experience with post-operative patients, their qualifications and certifications, and their ability to tailor treatment plans to meet the individual needs of each patient.
It's important to choose a physiotherapist with whom you feel comfortable communicating and who can provide the emotional support that is often necessary during the recovery process.
A good physiotherapist will tailor their approach to your individual needs, providing a personalized care plan that facilitates a smooth recovery.
Why not ask them if they can be of assistance before making a decision? A good physio will put themselves out there and offer references.
What Sets Collegiate Apart for Post-Operative Care?
Individualized treatment plans using your Surgeons protocols for guidance
Consistent communication with your surgeon
Collaborative, multidisciplinary team available means you can see the best practitioner for your situation
One-on-One sessions with your practitioner – you aren't handed to an assistant to put machines on you. You spend dedicated time with your practitioner using exercises, manual skills & therapeutic modalities as needed
How Can Collegiate Help?
We have practitioners with experience with rehabilitation after most Orthopedic & Musculoskeletal surgeries including but not limited to:
Foot & Ankle Surgery
Achilles Tendon Repair
Ankle Replacement
Foot and Ankle Fusions
Hallux Valgus Correction (Bunion Correction)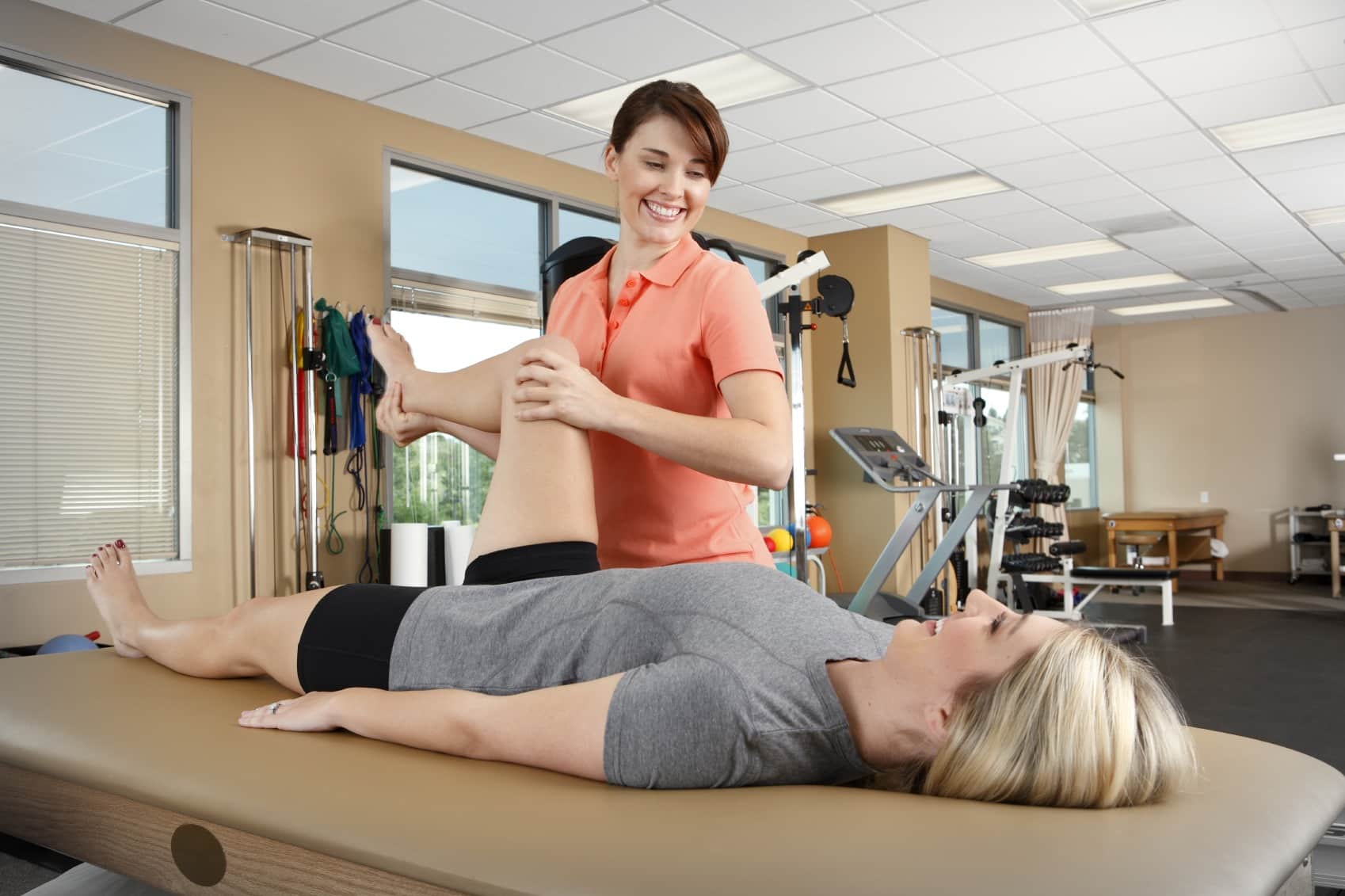 Shoulder Surgeries
Acromioclavicular Joint Repair (Primary)

Acromioclavicular Joint Resection

Anterior Shoulder Instability Procedures (Bankart, Latarjet and Bone Grafts)

Pectoralis Major Repair

Rotator Cuff Tendon Repair

Subacromial Decompression

Superior Capsule Reconstruction

Total Shoulder Arthroplasty, Reverse Total Shoulder Arthroplasty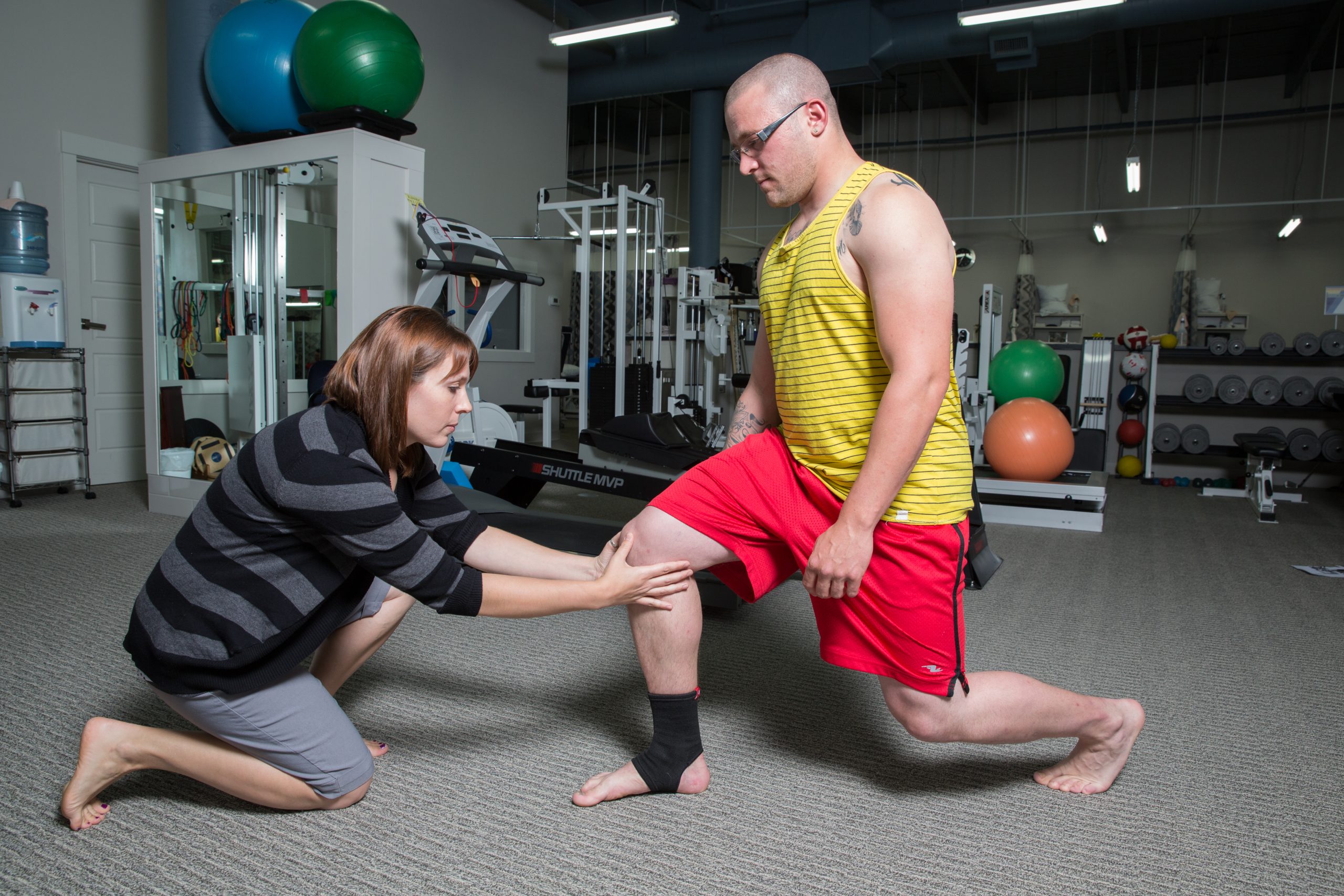 Knee Surgeries
ACL Reconstruction +/- Meniscal Repair or Meniscectomy

Fulkerson Osteotomy +/- MPFL Reconstruction

High Tibial Osteotomy / Distal Femoral Varus Osteotomy

Knee Arthroscopy

Meniscal Repair or Meniscectomy

MPFL Reconstruction

Multi-Ligament Knee Reconstruction or Repair

Patellar Tendon Repair

Quadriceps Tendon Repair
Shoulder Surgeries
Acromioclavicular Joint Repair (Primary)

Acromioclavicular Joint Resection

Anterior Shoulder Instability Procedures (Bankart, Latarjet and Bone Grafts)

Pectoralis Major Repair

Rotator Cuff Tendon Repair

Subacromial Decompression

Superior Capsule Reconstruction

Total Shoulder Arthroplasty, Reverse Total Shoulder Arthroplasty
Elbow & Wrist
Carpal Tunnel Release

Distal Biceps Tendon Repair
Fracture Fixation Surgery
Ankle Fracture Fixation

Clavicle Fracture Fixation

Distal Radius Fracture Fixation

Lisfranc Fixation

Patella Fracture Fixation

Proximal Humerus Fracture Fixation