Collegiate Sports Medicine - Red Deer Main
O

ur Clinic Can Help
When an injury or pain complicates your life, it can be hard to do the things you love.
We have the expertise to rehabilitate a wide range of injuries sustained by everyone, from kids with concussions, to seniors recovering from hip surgery. Our goal is to make your rehabilitation efficient, convenient, and stress free.
See our team for effective, proven care and live your life!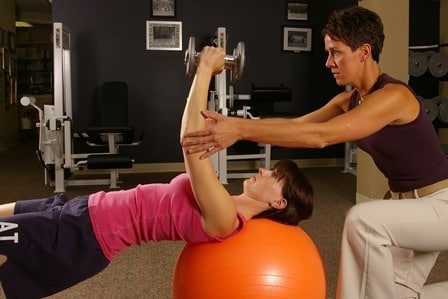 Address: 5121 47 Street, Red Deer, AB
Phone: (403) 314-4458
Fax: (403) 314-4227
Hours of Operation
Monday – Thursday: 7:00am to 7:00pm
Friday: 7:00am to 5:00pm
Tom Altheim
REGISTERED MASSAGE THERAPIST
Ben MacDonald
Physiotherapist
Rob Manca
CERTIFIED ATHLETIC THERAPIST
Jenn Potts
Physiotherapist
Heather Fletcher
CERTIFIED ATHLETIC THERAPIST
Ciara Wallin
Physiotherapist Intern
Lanna Richmond
REGISTERED MASSAGE THERAPIST
Candace Elliott
Physiotherapist
Marilee Olesen
REGISTERED MASSAGE THERAPIST
Prajakta Shirolkar
Physiotherapist
Laura Despins
Certified Athletic Therapist
What Sets Us Apart:
Client Education: anatomy models & pamphlets to explain what you injured & an outline of what needs to be done
Low patient to therapist ratio
Home Program: Individualized, injury specific rehab program to help facilitate recovery & restore function
Contemporary & Traditional Treatment Techniques
Hands-on Treatment: Use hands-on therapies such as mobilizations & frictions
Our team can help with many injuries, below are just a few:
Rotator Cuff Strain
TMJ
PFPS
Posture
Shoulder Impingement
Plantar fasciitis
Low back Strain
Sciatica
Lumbar herniated disc
& many more
Our Story
Collegiate Sports Medicine Inc was established (2003) with a mandate to better meet the sports medicine needs of Central Alberta's growing athlete population. Currently athletes are still traveling to Edmonton and Calgary for many sports medicine related services that they require, including coaching, sporting equipment, sporting facilities & sports medicine expertise.