Collegiate Sports Medicine & Physiotherapy
How are we responding to COVID-19? What does this mean for our Clients?
March 22, 2020 – We are proud to say on March 16th we took a bold step to limit exposure to our clients and families by stopping our in-clinic therapy services & have moved to a web-based TeleRehab service
Our priority is to lessen any potential negative impact on our health care system by reducing contact and spread of the virus. Frontline workers in the emergency system will need all the help they can get and by slowing the inevitable spread we to can make a difference. We will continue to update you as we get back to delivering our in-clinic therapy in the near future. We appreciate the support & understanding of our staff & clients as this is a difficult time for many & we look forward to Central Alberta coming out of this healthy & strong.
We know you may have many questions and we continue to field your inquiries daily, we encourage you to contact your perspective clinic leave a message and we will respond within 24 business hours.
Sincerely,
Melanie Tuck
President
Collegiate Sports Medicine Inc.
With 3 Clinics in Central Alberta
Our modern lifestyle – with all its perks and benefits – has started to take a toll on our bodies. Back pain, knee pain, and neck strains have become everyday problems. We have a team of Physiotherapists, Athletic Therapists, Chiropractor, Massage Therapists and Kinesiologists working together to help clients of all ages maintain health and return to work or play in the shortest possible time.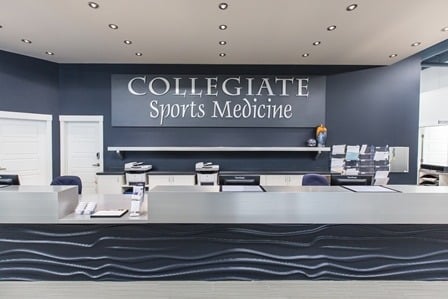 Are you in Pain?
Get Back To Work, Life and Play!
We Provide you with the Highest Quality Therapies & Sports Medicine
Through our Compassionate Professional Team
Our Core Purpose is to Optimize your Lifelong Performance in Work, Life & Play
Our sports medicine team is dedicated to achieving positive results and enhancing sports performance through a multidisciplinary, professional approach. We continue to learn and reach beyond our capabilities for the benefit of the client. We are highly trained in the area of athletics. Our goal is to the promotion of sport performance, treatment of sports injuries & restoration of function, to the greatest possible degree in the shortest possible time. Athlete education combined with a one-on-one rehabilitation strategy will continue to set this clinic apart from any other. We are proud of the team approach we can provide and the excellent skills of our physical therapy practitioners who are dedicated to helping you stay active at work & play!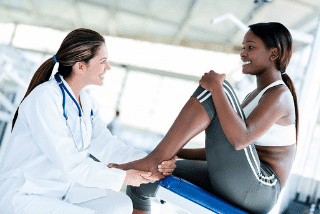 What Our Clients Say About Us
I sent one of my swimmers to your team for a bad knee; he came back almost fully healed, full of motivation and educated in his injury, his recovery process and what he wants to do in his future studies.
Great and professional staff. Very knowledgable. Was fortunate to have Mel as our team trainer for football and wether it's getting taped before a game or getting worked on at the clinic there isn't a better place than Collegiate.
Latest Sports Medicine Blog
A concussive injury causes metabolic disturbances to the brain that can be restored with rest, manual therapy and rehabilitative homework.  Over this period, patients will experience a reduction in symptoms at rest and during progressive physical and mental...
read more