Reviews & Referrals are very important to us. If you were happy with your experience with us please let others know, we'd love the opportunity to help them too.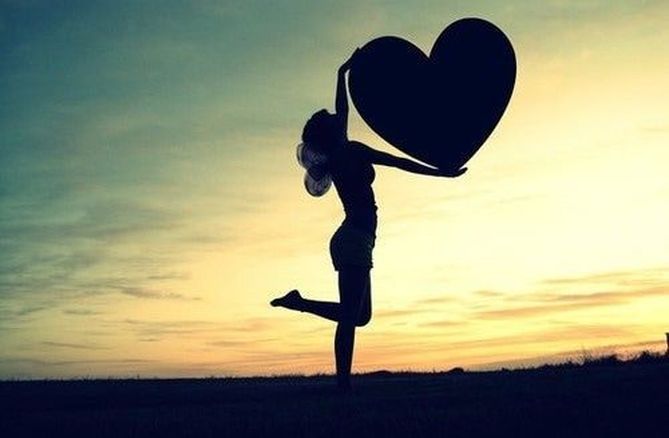 The Only Place I'd Ever Go Again My doctor referred me to Collegiate Sports Medicine and I am very happy I went there. The therapist was experienced and very knowledgeable; the treatment was 100% and I knew that she could help me. I've had 2 physiotherapy appointments so far, and this is the only place I'd ever go again. I give it a 10! Thank you. Rod Scott – April 2015
---
Positive Experience A friend referred me to Collegiate Sports Medicine and it was a very positive experience. The therapist listened well and gave excellent information; I felt confident with her approach, explanations, and treatment plans, and left with confidence that I could manage my injury and improve with professional care. Explanations of billing were very clear and I appreciated the organization and professional business practices. Thank you. Donna Polutnik – May 2015 RN, Alberta Health Services Red Deer, AB
Great Service & Treatment I was very impressed when coming for treatments. It is professional and warm greetings each and every time from all the staff. The staff makes a person feel welcome. On my first visit there was someone there that could tell I looked lost and game me direction to what I needed immediately, to me that is important & shows care.I am very impressed with Layoma (physiotherapist) – this lady really know what she is doing, she had my symptom diagnosed in about 20 minutes or less. Then treated me the same day – impressive! As of this morning I have very little pain in my right know. This lady has a gift, she makes the client feel important and made me feel that she really cares. So nice to see that there are people out there like this still. I have heard a lot of really good things about your company so keep up the great work.Murray Caldwell – April 2015 Operations Manager at Buist GM Rimbey, AB
---
Professional, Caring & Friendly: I was referred to Collegiate by my GP for dizziness when laying on my left side. Dan helped me understand about the crystals in my ear canals and then proceeded to move them back to where they were supposed to be. I have been impressed with the professional treatment and the caring and friendly attitude I experienced. I would definitely go back for this or any other treatment I might need in the future. Thanks Dan. Pat Coderre – April 2015 Retired Teacher Red Deer, AB
Explained Treatments Thoroughly, Very Helpful My doctor referred me to Collegiate Sports Medicine and I am very satisfied with everything at the clinic; I recommend Collegiate Sports Medicine to everyone! I have been treated by Dan and everything he did was very beneficial. He used different techniques and explained what he was doing thoroughly; everyone was very helpful and professional, and I have had lots of improvements since starting treatments. Thank you. Joelle Klinck – May 2015 Penhold, AB
Excellent Treatment With Great Results Having been to several physiotherapy centres in Calgary, Edmonton and Red Deer, I have never been to a more professional and caring place. All the staff are treated with respect and they, in turn, treat the clients in the same manner. Your name is remembered by the staff and conversations exchanged as time permits. I have already recommended Collegiate Sports Medicine to several in need of treatment and to a couple of doctors as well! Excellent treatment with great results for me and I'm certain that is true for the other clients as well. -Elaine Brown Birchcliff, AB
Vast Knowledge of Body Mechanics I was impressed with both the facility and the quality of treatment at Collegiate. I was blessed to have Kayla as my physio intern, as she is very diligent in finding answers and has a vast knowledge of body mechanics; not to mention a great bed side manner that put a person at ease. I have benefited much from the exercises and stretches she taught me to start bringing balance to my body. Experiencing the IMS acupuncture was a great benefit as well, it has now led me into regular acupuncture which I am finding very helpful. Overall I would say I had a very positive experience at Collegiate and I would definitely refer anyone I know to make an appointment there. Thanks Kayla, for your kindness and your thoroughness! – Robin Leanne Sharkey Hope Mission Red Deer, AB
ACL Reconstruction
I had come in because I was suffering from some odd pains in my knee after physical activity.
Melanie
treated me with her usual expertise and found that the pain was simply due to the tissue around the screws in my knee from my ACL replacement. I have continued to train for a kickboxing fight coming up in late November. For example, I ran stairs for 73 minutes straight in the evening and jogged for 20 minutes the next morning. I don't have any more pain in my knee and it feels very strong. I'm really happy that I saw Melanie for my rehab after the ACL replacement. I don't think that I would have recovered this well if it wasn't for her knowledge of sports medicine. I recommend her to all my peers at the kickboxing club or anyone else I meet with an injury. -Ryan Low November 2008
Vestibular Disturbance For two years I had symptoms of a vestibular imbalance. I had a staggered walk, slurred speech, dizziness, and a drunken feeling and appearance that even my friends and family would notice. The symptoms were the worst in the evenings and I would fall asleep as soon as I would lie down. With only two treatments of ART from Melanie, as well as some head and neck postural corrections, I've been symptom free for over three months. -Kevin Hackle November 2008
Staying Active as a Senior
In 2008 I had Achilles tendinitis causing pain with walking for five months. A friend suggested that I see
Melanie Tuck
and she successfully treated it over a two month period by digging her fingertips to separate two components of the tendon which had become fused together by inflammation. The treatments were painful but effective in restoring full pain free function. In 2011 I wiped out on my bicycle nineteen days before a planned 100 km ride with my daughter-in-law. (Tour de l'Alberta). I also had a thumb injury (gamekeeper's thumb). Melanie diagnosed a meniscus injury, advised continued cycling training but minimal walking and the ride subsequently went well. In 2014 Melanie helped me overcome knee pain and prepare for a four day Grand Canyon hike by prescribing vigorous lower limb muscle strengthening exercises. As a senior I am very grateful to Melanie for helping me keep active. – Carey Molberg – August 2016
---
Frozen Shoulder & Athletic Therapy I first went to Collegiate Sports Medicine approximately 4 years ago. I had lost the use of my right arm, and after consulting with a surgeon who told me to go home and do absolutely nothing and hopefully I would regain use of it in maybe 2-3 years; I made an appointment to see a therapist here. After spending time with one therapist and then being switched over to Rob Manca, approximately 1 1/2 years later I regained full use of my arm and was even back on my motorcycle. Through the years since I have come back to Rob with various other problems with my hips and back and he always sends me on my way and back to my normal routines. I have and will continue to recommend Collegiate Sports Therapy to friends, family & acquaintances. Don't know where I would be without them…. – Francisca Kelham – June 2015
---
Trust Them With Any Injury I May Have
I have been a client of Collegiate's since 2006 and I currently still see their therapists whenever I have an injury. I trust them with any injury or ongoing muscle issue that I may have, they have knowledgeable staff who are highly educated and well practiced. I have seen many massage, physio and athletic therapists and am always pleased with the treatment I receive. I am a long term client of 
Rob Manca
's (one of their Athletic Therapists) and I am so amazed with the work he has done on my muscles and joints. I was a competitive gymnast for 14 years and have competed in multiple equestrian disciplines at high competition levels which definitely brings muscle pains and injuries. However, even though my injuries are from sport related injuries, the rest of my family sees Athletic Therapists that have chronic pain and absolutely love the ART that Rob performs during each treatment. I will always be a long term and loyal client of Collegiate Sports Medicine and will always recommend them to any of my friends or family. – Rachelle Dandurand – June 2015
Uninterrupted Attention & Quick Recovery
I started racing when I was 69 years old. I am working hard to make my body strong so I can continue to improve. I came to Collegiate in August, 
Rob Manca 
customized a Home Program for me to correct my left knee which was acting up, he asked that I would come back to see you after I had a chance to work on the recovery for awhile. I am happy to say the recovery was quick and it has been thorough. If I come in to see you again it would only be for a show and tell. I think you would be pleased with the results, as am I. Race season is around the corner (December) and training is picking up and reminding me there is still some space for this old body to grow and develop. My intension this season is to improve my PB beginning with the very first race. So far it is looking like that should be possible. I also admit some days instead of getting the training out of the way; I'd rather sit in my rocker and just relax and read. But I am pushing through and being attentive to all my body needs to get stronger and stay healthy. Thanks so much for the time you gave me in August. The appointment with Rob addressed all the issues; you listened well, gave me your uninterrupted attention and designed a Home Program that was practical and do-able. You made a positive difference. Thank you. – A Smith, September 2015 Bookkeeper & 5K Racer Red Deer, AB
Therapy with Patience and Concern
4 days before the Alberta Summer Games my son injured his hand. We came into Collegiate and
Rob Manca
was very thorough in his review of Jared's hand going through every moving part with patience and concern. Rob was able to put Jared's mind at ease and explained what was going on with his hand in detail. He did some therapy work and prescribed exercises he could do in the meantime. Jared was able to play with no problems that weekend. Thanks again!D Arnold – August 2016 Red Deer, AB
---
Recommend Collegiate to Anyone with Pain: Hope had a great treatment with Rob! Her foot pain is almost completely gone. She is continuing with her stretches and strength exercises at home as needed. I recommend Collegiate to anyone i know with an injury or pain. Thank you so much!L Jacobs – January 2017
---
Motor Vehicle Accident, Concussion Treatment I really didn't know what to expect when I started my treatment at Collegiate for a concussion after a car accident in the summer. I'm not an athlete and so this concussion was something completely foreign to me and I wasn't having much success understanding what was happening from the professionals I had been seeing. From my very first visit I finally felt like I was getting relief and starting to understand!After about 4 months of treatment and various treatments through Collegiate I am almost back to work full time and I give 99% of the credit to Heather Fletcher and the staff at Collegiate. Everyone was extremely helpful and courteous, from the wonderful girls at the front, to Shirley and Jenn who helped with the insurance and every person in between. I always felt comfortable and welcome when I came for a treatment. So thank you and keep up the amazing work!Shelley McFadden – March 2015 Teacher Bluffton, AB
Extremely Pleased with Results
Thank you so much, I have been extremely please with the help
Heather Fletcher
has given me, if when I get back from Arizona and I find I need some adjustments I will request that I have Heather. I plan to do some water exercises while down there, that will be good for my knees. Collegiate should be proud of therapists such as you. – Grace Pixley – September 2015 Retired, Avid Gardener Penhold, AB
---
Thank you, Terence Terence Robertson did an amazing job with my hip. Rest assured I will be coming back to Collegiate to see how my hip is doing and with any future injuries I will get. Being a martial artist doing a contact sport, I am often quite prone to injury. Thank you for all the hard work. Anneliese Nigro – September 2015 Educational Assistant Zen Karate Red Deer, AB
---
Professional, Personable Therapy Skills Back in the late Fall my grandson received a severe twisted ankle injury which kept him out of Basketball season with his high school team until January. He received the very capable care of Terence Robertson whom he has seen before for other Athletic injuries. My Grandson has been playing basketball since January with his high school team and continues to now play in a spring league. He has had no other problems with his ankle. My Grandson enjoys, not the injury, but having Terence work on him and each time he has returned to normal and continues to play sport at a very competitive level thanks to the Athletic Therapy provide by Terence. We very much appreciate his very professional, and personable therapy skills.
Glen Manyluk – June 2016 BPE, BEd, Med, RSW Social Worker Red Deer, AB
---
Trust Tom with Any Issue I have been seeing Tom for many years, first in the downtown location. For a few years, I bounced around to find a great massage therapist that I liked and did a good job. After some trial and error, I found Tom. A few years ago, I had an unexplained/diagnosed occurrence in my shoulder/arm that happened over night. For almost 3 weeks prior to a summer vacation, I saw Tom every evening and then went for an adjustment. From that point forward, I have trusted Tom every time I have an issue. There is always good, engaging conversation while he works on me and he knows where I have issues and where he needs to be mindful. Tom is a great at his job, very knowledgeable, competent and an all around great guy. Jason Winters – July 2016 Red Deer, AB
---
Post Surgery Recovery
I have been seeing
Nelson
and the team at Collegiate Sports Medicine for 8 weeks now, post surgery for a severed Achilles' tendon. I'm ahead of schedule for recovery and have been treated with excellent service. Relationships and excellence are values evidenced by behavior here. And lots of free parking. Thanks team collegiate. – Brock Brown – June 2015 Leadership Consultant Triathlon participant Red Deer, AB