Brook Fritz
Red Deer Clinic Admin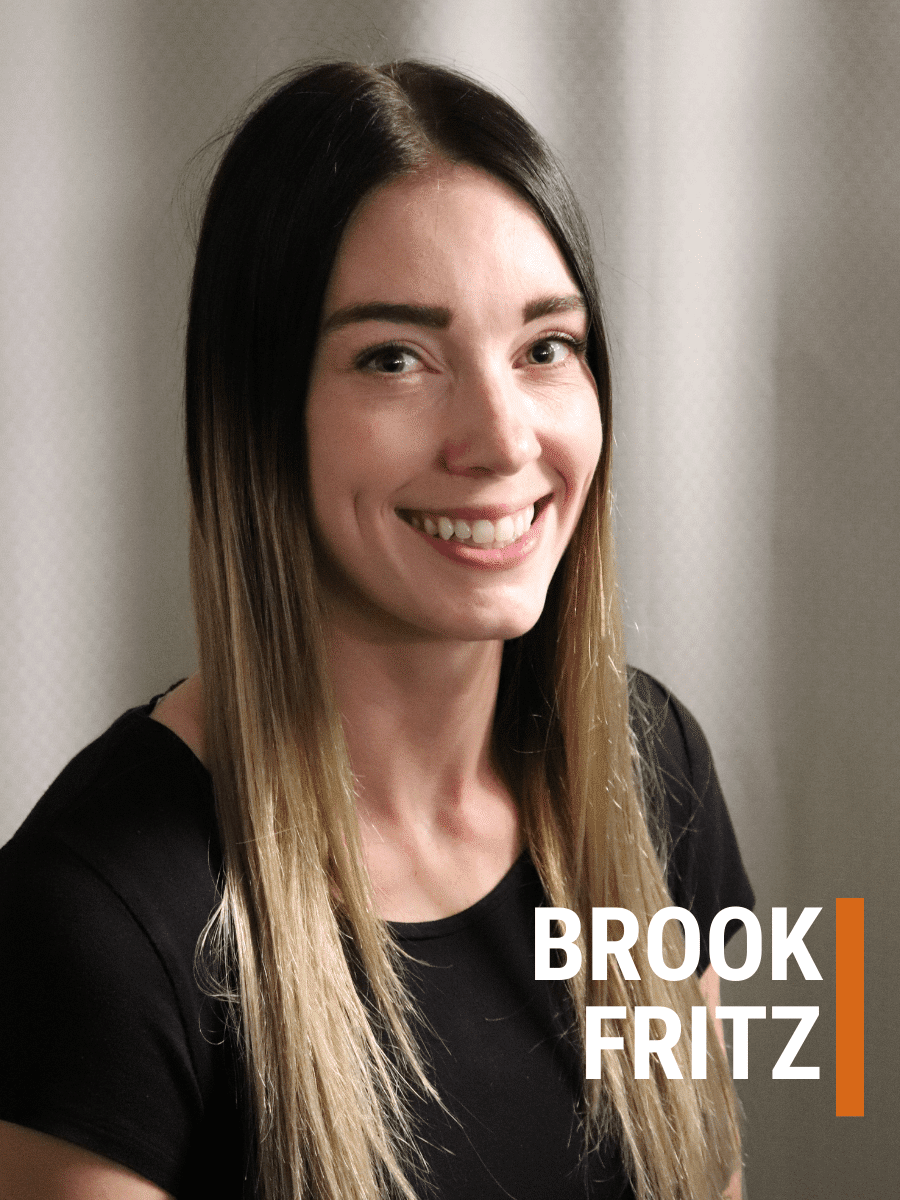 Brook is a welcoming smile & friendly hello at our front desk helping our clients & staff. In her 5 years with Collegiate she's been passionate about helping people & loves the team approach at Collegiate. Her hard work is evident as she has recently added a bookkeeping role to her list of roles.
Brook first came to us in 2012 in our little basement clinic downtown. After taking some time off to start a family we welcomed her back in 2018 & haven't looked back.
In her spare time, Brook enjoys being outside, going for hikes and spending time with her family.